Title: Traditional Medicine and UN Sustainable Development Goals

Dates and Times: 2022/6/22, 2022/6/29, 2022/7/2, 2022/7/6 from 14:00-17:40 (UTC+8) Click here to view World Clock Meeting Planner

| | | | | |
| --- | --- | --- | --- | --- |
| Date | 2022/6/22 | 2022/6/29 | 2022/7/2 | 2022/7/6 |
| Weekday | WED | WED | SAT | WED |
| 14:00-17:40 | √ | √ | √ | √ |

Credit: 1
Why do we need to integrate UN Sustainable Development Goals into our courses?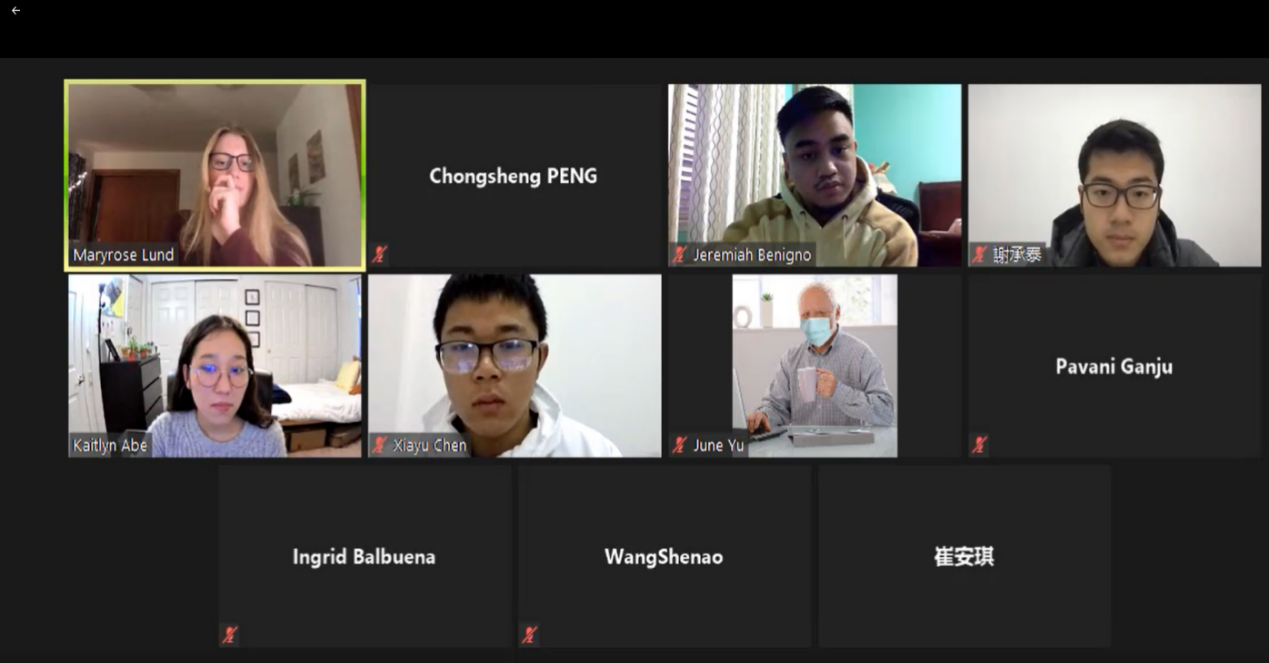 Project-based learning: collaborative online discussion about the traditional herb "Ginseng" and UN SDGs
Course Description
The course "Traditional Medicine and the United Nations Sustainable Development Goals" will enable participants to collaborate online. Chinese and international students will attend online lectures by the instructor that cover UN SDGs and will be divided into groups. Each group will choose a medicinal plant from a given list, create a group e-poster and discuss the connection of this medicinal plant to the principals of the SDG of the project: SDG 3 Good Health and Well-being. Under the guidance of the teacher, students will explore how this medicinal plant may address additional SDGs and global issues. Some examples of additional SDGs would be, but are not limited to, SDG 1, SDG 8, SDG 10, and SDG 15. Students will need to explain why and how the additional SDG(s) can be addressed.
Learning Objectives
Students will be able to examine the use of plants and herbs in traditional Chinese medicine and analyze their functions.
Students will be able to relate the use of medicinal plants with UN SDGs and learn how they may help advance these objectives.
Students will be able to identify similarities and differences in cultural perspectives on medicinal plants through online collaboration.
Chinese and international students will be able to work collaboratively as a group to create a shared product.
Learning Outcomes
Students will have a better understanding of global challenges and UN SDGs.
Students will develop shared international perspectives on medicinal plants and UN SDGs through collaborative online learning.
Students will develop and improve intercultural competence skills.
Course Component(s)
Method of Instruction : Synchronous
Type : Lecture in the first week, presentation in the final week, and online discussions during the remaining times.
Who is this course intended for?
Undergraduate and/or graduate students who are interested in traditional Chinese medicine and/or UN SDGs.
Course-specific Restrictions
No specific restrictions. However, students majoring in medicine, pharmacy, biology, chemistry, and agriculture may feel more familiar with the course contents, although this is not definite.
Instructor
Dr. Peng Chongsheng received a Bachelor of Science Degree in Traditional Chinese Medicine, Master of Science Degree in Pharmacy, and Doctor of Science Degree in Natural Product Chemistry. He currently works as a researcher and lecturer at Shanghai Jiaotong University (SJTU). His major field of research is revealing the mysteries of traditional medicine using chemical and biological techniques, as well as analytical instruments, such as UPLC-Q-TOF-MS/MS, NMR, etc. In addition to scientific research, Dr Peng teaches courses to both undergraduate and graduate students. The course, "Traditional Chinese Medicine and Chinese Culture", designed by Dr. Peng himself, has been taught globally to over 200,000 students though online learning platforms such as CNMOOC, Zhihuishu, and Coursera. Dr. Peng advocates a hybrid learning model for both domestic and international students. During 2016 and 2018, he also taught summer courses through the Massive Open Online Courses (MOOCs) format. Lastly, Dr. Peng has integrated United Nations Sustainable Development Goals (UN SDGs) into his courses through collaboration with researchers and faculty at the University of California, Davis. His efforts have received praise in both China and the United States.
Grading/Assessment
Attendance: 20%
Group Project Plan: 10%
E-poster: 50%
Group Presentation: 10%
Reflection: 10%
Contact
Chongsheng Peng: cspeng@sjtu.edu.cn

Yahui Li: liyahui0602@sjtu.edu.cn