On August 27th, 2021, the Association of Pacific Rim Universities (APRU) held its annual meeting and the Presidents' Forum online, with the theme of "Universities Shaping the New Normal Together". The meeting saw around 200 participants, including the presidents, executives, and heads of international cooperation of 57 APRU members, chaired by Mr. Gene BLOCK, Chair of APRU and Chancellor of University of California, Los Angeles.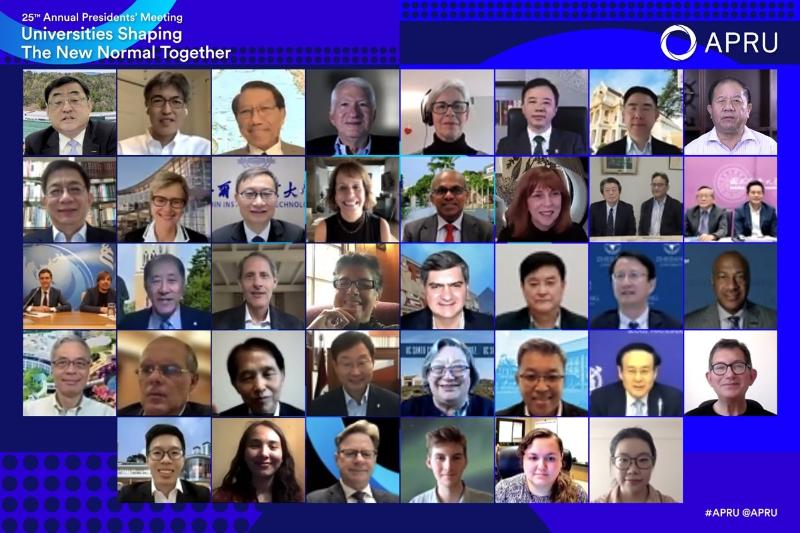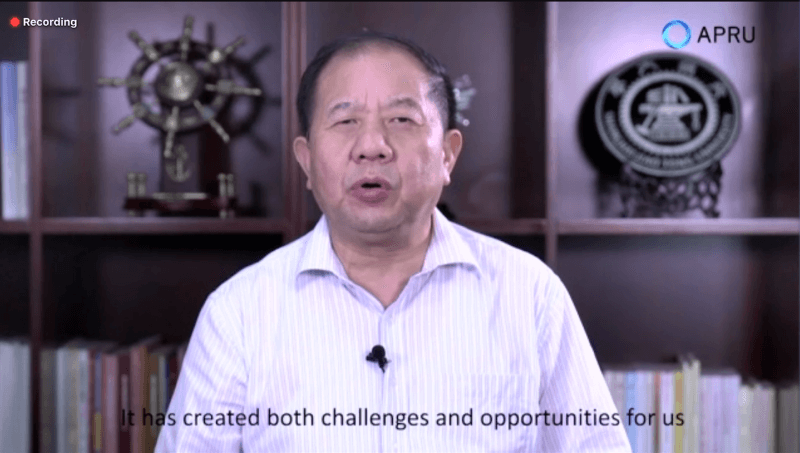 Virtual Meeting
Shanghai Jiao Tong University (SJTU) President Mr. LIN Zhongqin spoke at the forum as a representative of presidents of Chinese universities. He stressed that in response to an increasingly volatile world, global universities should endeavor to nurture adaptive and resilient talents with awareness and skills of international cooperation. SJTU supports a bigger role of APRU in encouraging all its members to jointly build a summer school dedicated to the 2030 Sustainable Development Goals of the United Nations, in a concerted effort to nurture students of global competence, Lin added. Ms. Margaret GARDNER, Chancellor of Monash University in Australia, Mr. Subra SURESH, President of Nanyang Technological University in Singapore, Mr. Moo Hwan KIM, President of Pohang University of Science and Technology in South Korea and Ms. Carol FOLT, President of the University of Southern California in the US delivered speeches in turn over the following topics: how to provide students with colorful campus life and meaningful studying experiences; how to take a refreshing look at the function of universities in and their contribution to society during the COVID-19 pandemic; and how to push back the boundaries of of universities in the face of the COVID-19 pandemic.
Mr. Lin was elected a member of APRU's new Executive Committeeat the meeting.
SJTU has been an active participant of meetings and activities organized by APRU since its admission to the association in June 2019. For students' development, SJTU contributed excellent English online courses to APRU's Virtual Student Exchange program designed to enhance students' global competence amid COVID-19. Based on the online courses, at SJTU we have made further efforts to develop its exchange program "SJTU Global Virtual Classroom". In support of academic research, experts from SJTU joined the research groups on sustainable cities and landscapes and on sustainable waste management within the framework of APRU. Moreover, SJTU people have been conscientiously expanding cooperation within the association.
As of now, APRU has 60 members, including 17 universities in China (including Hong Kong, Macao, and Taiwan). Four of them joined the association in recent two years, namely Xi'an Jiaotong University, Harbin Institute of Technology, Sun Yat-sen University, and Tongji University. The end of this September will expect the Chinese version of APRU's annual report.