In 1999, Sin Yoon-seob directed the romantic drama "KAIST" that had an audience rating of up to 33.6%, setting a new record that year. The drama tells a story of the campus life at the Korea Advanced Institute of Science and Technology (KAIST). The main characters are KAIST students. It narrates the friendship, love, and distress of these students. What distinguishes it from other TV dramas about college students is that it describes not only the love stories of college students but their specific life details and visions for the future. It is not only a romantic drama but a drama that elaborates on science and technology.
Let's take a look at KAIST through the drama.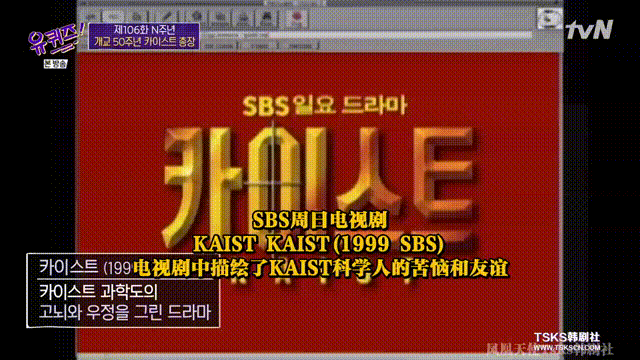 Korea Advanced Institute of Science and Technology (KAIST, "한국과학기술원" in Korean) is known as the cradle of scientists for the Republic of Korea. It has led South Korean science and technology for half a century since its founding in 1971. Located in the city of Daejeon, KAIST is hailed as South Korea's version of MIT. It is a fully government-funded and research-oriented science and engineering university. KAIST differs from any other universities in the country, as it is under the Ministry of Science and Technology rather than the Ministry of Education. It is considered to be the top scientific education institution with a high reputation in South Korea, equivalent to the Chinese Academy of Sciences in China. Although when talking about best universities in the country, Seoul National University, Korea University, and Yonsei University may immediately come to people's mind, KAIST ranks higher than the three universities in any authoritative rankings: 41st in the QS World University Rankings 2022; 9th in the QS Asia University Rankings 2020 (published on November 27th, 2019); and 3rd and 5th respectively in the Times Higher Education 100 Under 50 2014 and Young University Rankings 2017.
The "Geek President" - Lee Kwang Hyung
We can start from the 17th KAIST President the "Geek president" to have an idea of KAIST as a low-key but super great university.
The stylish guy
He was a stylish guy with dyed hair who had a strange way of talking and was often seen driving a sports car. He is Lee Kwang Hyung, the real model of the geek Professor Ahn Jung Hoon in the drama KAIST.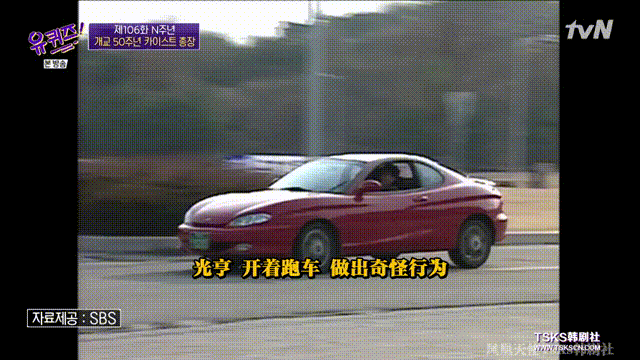 A reversed look at the world
When watching videos or looking at pictures, President Lee Kwang Hyung would like to turn them upside down. He could read the subtitles on the reversed screen and would even look at the organizational and personnel charts of KAIST in a reversed way. Everybody else found it strange, but he said he did it to remind himself of whom he should serve others as a president. In his view, a university is built not on orders or directives but on winning the hearts of the faculty members and students. He said that a president should provide better services to the faculty members and students to touch them deep inside and that his reversed look at the world would allow him to think outside the box and spur him to lead the faculty members and students of KAIST to the goal of turning KAIST into one of the world's best universities.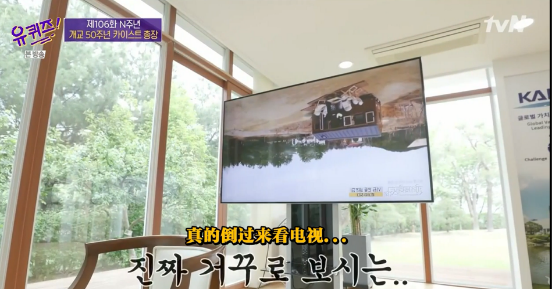 The president difficult to find at the office
President Leewas often found absent from work. But he explained by saying that building a world's top university requires two things: one is the planning for how to achieve it; the other is the money that has to be raised, both of which explain his absence at the office.
Two calendars
On the desk in President Lee's office were found two calendars, one for the year 2021 and the other for 2031. In decision-making, he would refer to the 2031 calendar to imagine what changes may occur by then. With his forward-looking insights, he is committed to developing KAIST into one of the world's leading universities in 2031.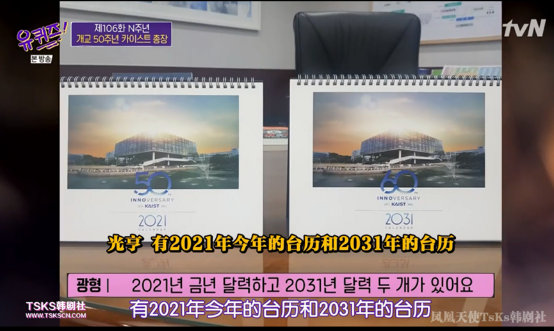 President Lee's maverick students
Kim Jung-ju, the boy who loved dyeing his hair and later founded NEXON
(Nexon has provided multiple great online games to the Chinese market, such as Crazyracing Kartrider, Dungeon Fighter, Mabinogi, Mabinogi Heroes, Crazy Arcade, MapleStory, TalesWeaver, Asgard, Counter-Strike Online, and Bubble Fighter.)
Lee Hae-jin, the quiet boy who loved to raise questions and later founded NAVER, the Korean version of the search engine Google.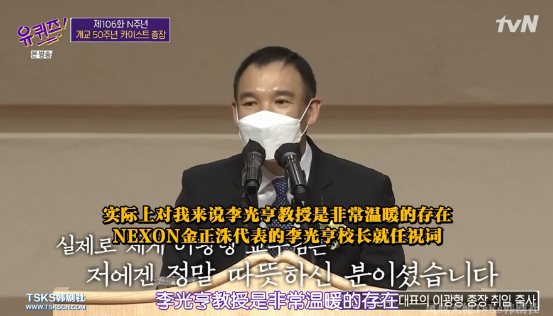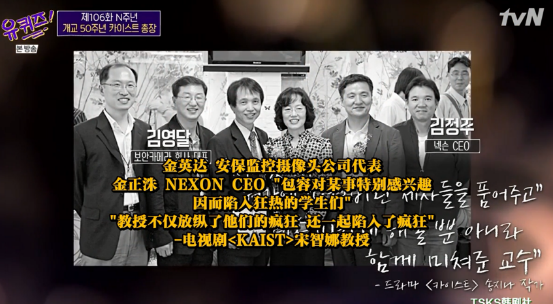 Special exams and questions
The exams of KAIST are very unusual. Students are required to set a question and answer it, which can reveal how much they have learned. And while working as a professor of computer science at KAIST, Lee Kwang Hyung once set a special question for his students: "How to hack into my computer?" The students who managed to get into his computer are now leading the IT industry of South Korea, one of whom, Kim Byung-hak, is the deputy head of the AI division of Kakao Talk, a South Korean messaging software equivalent to China's WeChat.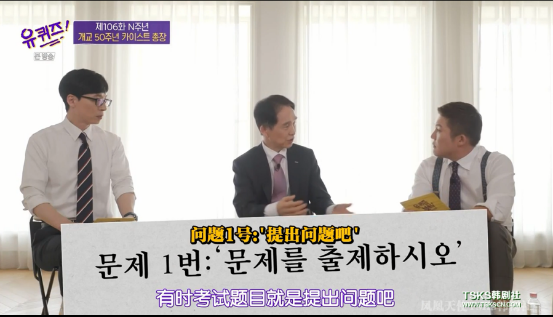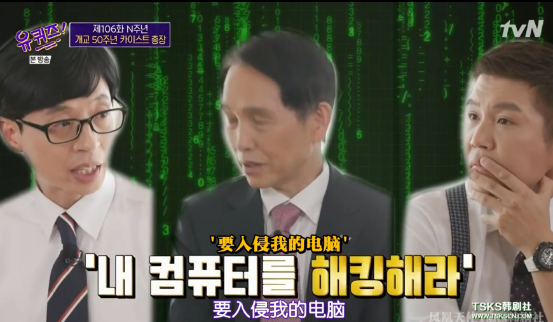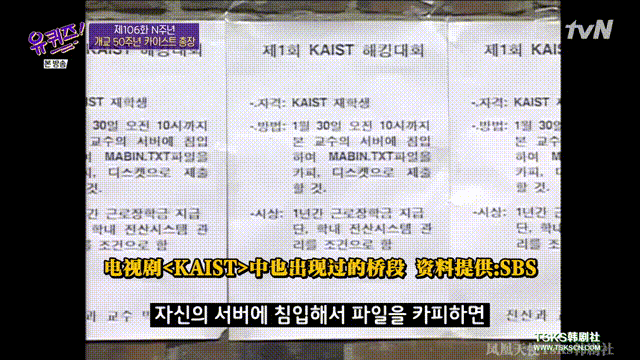 The man who liked raising geese
In the very large and quiet campus of KAIST, there is a pond. Lee Kwang Hyung wanted to raise some animals on the campus and thus bought a handful of geese. 20 years later, the geese have become the mascot of KAIST and are seen in the transport logos on the campus. Vehicles and pedestrians have to keep away from the geese anytime they pass by.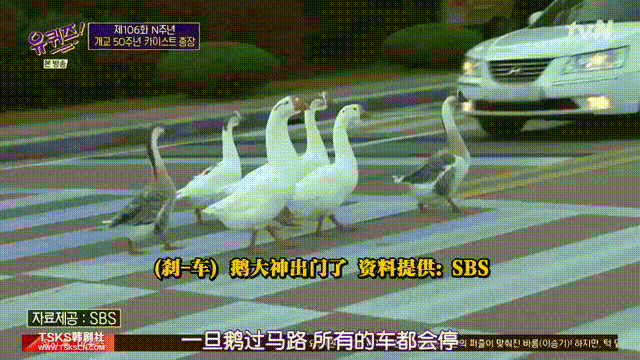 With so much said about the "geek president", let's take a look at the academic prowess of KAIST.
The contribution of KAIST to South Korea's scientific research
In 1982, for the first time South Korea built the Internet (the second earliest country in the world to do so).
In 1990, the first AI research institute was established in South Korea.
In 1992, for the first time South Korea launched its artificial satellite - KITSAT-1.
In 2008, KAIST alumna Yi So-yeon became the first South Korean woman to fly in space.
In 2009, electric buses powered by wireless charging systems were developed.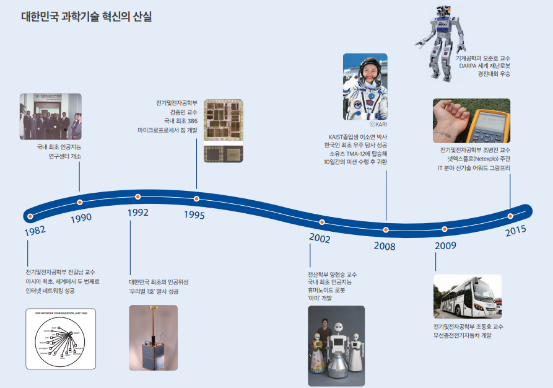 Now, let's turn to SJTU teachers who are KAIST alumni for their impression of the university!
Sunghan RYU, an associate professor at USC-SJTU Institute of Cultural and Creative Industry (ICCI) at SJTU, Class of 2014 of KAIST College of Business
Review by the author
I didn't know so much about KAIST, though I pursued my studies in South Korea. What I know about it is only that it's a very great university. But not until I have had a comprehensive understanding of KAIST, I realize why it is regarded as the cradle of scientists in South Korea. Scientists are made of brilliant imagination, unique ways of thinking, and perseverance. And KAIST offers the scientists-to-be opportunities, especially the opportunity to tap into their innovation. As KAIST President Lee Kwang Hyung always stressed uniqueness, which applies to professors and students who have to develop ingenious ways of thinking. And this philosophy helps spark the imagination of students that could be applied to the real world to create more values. Also, we have long placed a high value on the all-round development of students, but we cannot ignore the development of the special ones who are maverick geniuses or geeks. We have to respect and encourage individual differences and complement one another in our pursuit of all-round development. We have to look at them from different perspectives. Just as President Lee said, the geeks are those who have changed the world. Everybody probably likes well-behaved students, and colleges would put a stop to any eccentric behaviors. But President Lee deemed it important to bring their talents into full play, to create an "amusement park" for them and "make KAIST the world's leading amusement park of maverick talents". This year marks the 50th anniversary of the founding of KAIST. In retrospect, KAIST has led the scientific and technological advances of South Korea for half a century. We look forward to KAIST becoming one of the world's leading universities in 2031 under the leadership of President Lee in the persistent pursuit of scientific maverick talents that would lead the future.
(Special acknowledgments to Sue Choi, Sunghan RYU, and Qian Zhigang for their support!)
Disclaimer: The information contained here represents the views and opinions of the original creator and does not necessarily represent the views or opinions of the creator's institution or of SJTU. The mere appearance of the content on the site does not constitute an endorsement by SJTU or its affiliates of such content.