On August 23rd, the 2022 China-ASEAN Education Cooperation Week, co-hosted by the Ministry of Foreign Affairs, the Ministry of Education, and the Government of Guizhou Province, opened in Guiyang. It was physically and virtually attended by more than 2,400 representatives from China, ASEAN members, and countries along the Belt and Road. 2022 marks the 15th anniversary of the China-ASEAN Education Cooperation Week. The theme of the week was "A Shared Effort to Build a Better Place, Promote Win-Win Cooperation and Embrace a Brighter Future".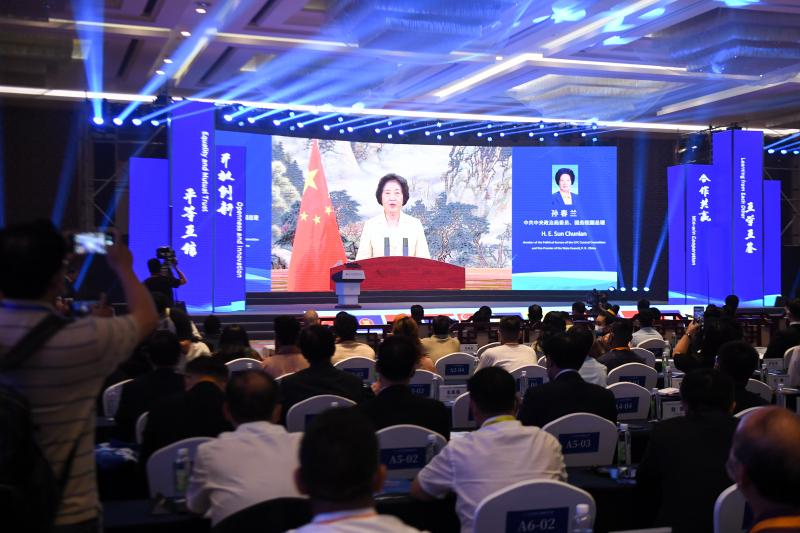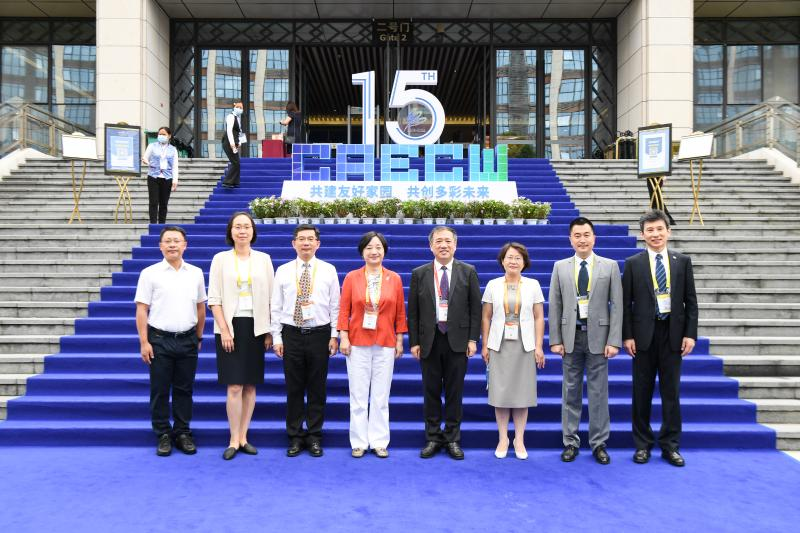 Yang Zhenbin, Party Secretary of Shanghai Jiao Tong University Committee, led a delegation to the opening ceremony of the 15th China-ASEAN Education Cooperation Week and the 3rd China-ASEAN Education Ministers Roundtable Conference in Guiyang.
The China-ASEAN Education Cooperation Week aims to jointly promote communication and cooperation in education and other areas between China and ASEAN, and help the two parties build a closer community of shared destiny. SJTU has signed respective communication and cooperation agreements with ASEAN as well as universities and scientific research institutions in Singapore, Thailand, Malaysia, the Philippines, Vietnam, and other ASEAN members. About 718 teachers and students go to ASEAN countries to participate in joint training programs, exchanges, and international conferences every year. Since 2010, SJTU has admitted 5,589 ASEAN students to China, including 520 students admitted in 2022. In 2019, the Shanghai Jiao Tong University Graduate School in Singapore was established to offer MBA degree programmes and non-academic education. SJTU partners with the National University of Singapore and Nanyang Technological University to jointly cultivate doctors and offer doctoral degrees. SJTU has signed an agreement of cooperation with the Government of Singapore and the National University of Singapore on the second phase of the Energy and Environmental Sustainability Solutions for Megacities (E2S2) project, aimed at drawing upon the experience of governing megacities from Singapore and providing recommendations for the modernization of the national governance system and governance capacity. This year, the SJTU School of Medicine played a leading role in holding the "Training Programme on the Techniques for Tropical Disease Prevention and Control in the Lancang-Mekong Region", disseminating the one health concept "harmony between mankind, animals and the environment", helping to improve tropical disease prevention and control in the Lancang-Mekong region and contributing to the national "Belt and Road" initiative.