Faculty and students from well-known universities across the globe participated in the 6th Education Exhibition of Shanghai Jiao Tong University (SJTU) from November 29th to December 3rd, 2021. The event was comprised of three parts: the global university education exhibition, the education exhibition for international students in SJTU and the pre-departure training for study abroad. With a duration of five days, the event offered a range of online activities that focused on overseas study tours, international postgraduate programs and pre-departure training sessions, where over 1,800 faculty members and students participated virtually. Hosted by the SJTU International Affairs Division, the event has been held six times, aimed at displaying the international look of SJTU, pooling global resources from well-noted universities across the world, providing information and support for SJTU students relating to study abroad and offering a platform of communication and cooperation for SJTU schools and departments.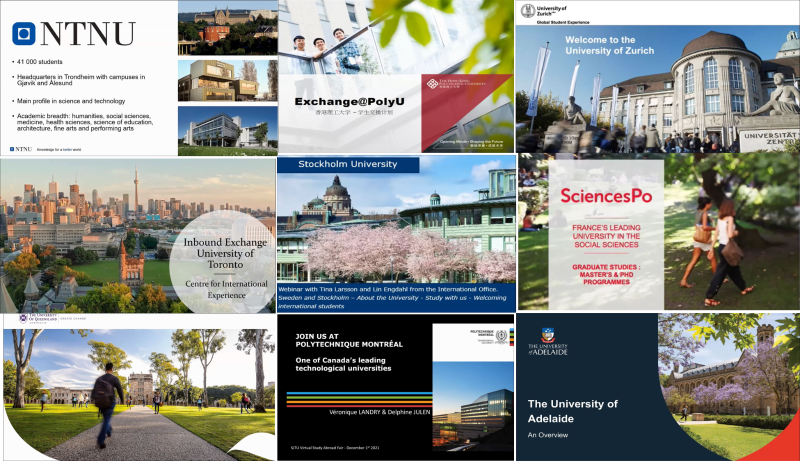 During the three-day global university education exhibition as the flagship activity of the event, SJTU displayed 37 universities from a host of countries and regions such as the UK, Germany, France, Japan, Australia, Singapore and the US to SJTU faculty and students through video conferencing, offering them an opportunity to have a better understanding of these universities and communicate with them, aimed at encouraging more SJTU students to broaden their perspectives, enrich their experience and make better plans for their study abroad.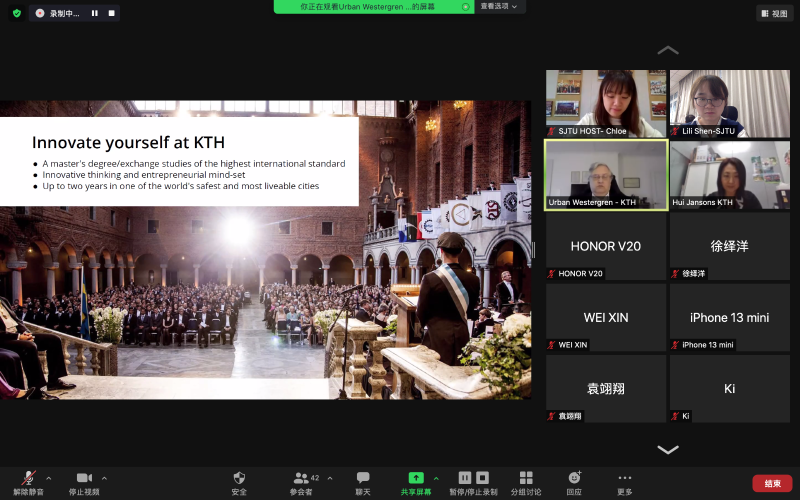 As a new activity added to the event this year, the education exhibition for international students in SJTU targeted SJTU's international postgraduate programs and was intended for offering comprehensive promotion and consulting services to international students' intent on participating in postgraduate programs of SJTU. In addition to SJTU's postgraduate programs, it also introduced admission programs of seven schools, such as the School of Mechanical Engineering, the School of Naval Architecture, Ocean and Civil Engineering and the School of International and Public Affairs, to encourage more excellent international students to study at SJTU.
During the event, the pre-departure training for study abroad was remotely held for SJTU students, in an effort to respond to the call of the Chinese Service Center for Scholarly Exchange (CSCSE) of China's Ministry of Education for safe study abroad and provide better services and management. The training was attended by the staff from the Department of Consular Affairs of China's Ministry of Foreign Affairs as well as the experts from the CSCSE and SJTU who delivered reports. The training was also attended by over 100 students who had been granted eligibility for participation in government-funded study abroad programs for inter-university or inter-school exchanges or long-term or short-term programs.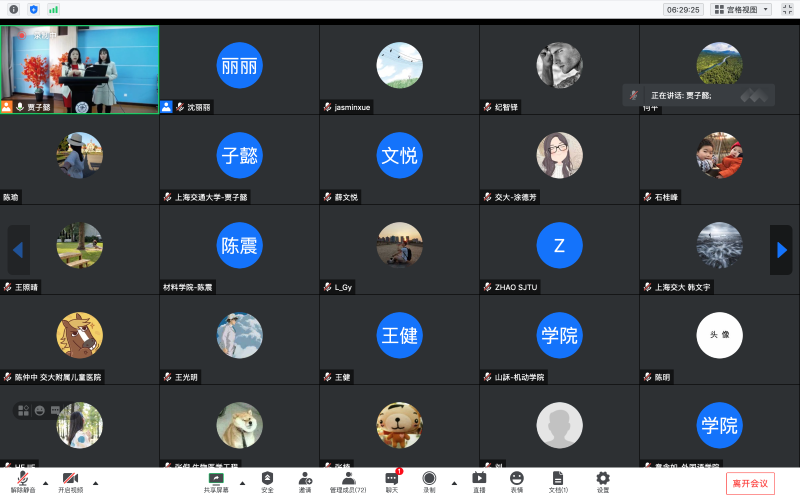 The event provides an opportunity to deepen academic visits for students, broaden their international vision, promote communication and cooperation between SJTU and foreign universities in student development to contribute to SJTU's endeavors to build a "Double First-Class" university, and ensure the safety, health, good behavior and success of SJTU students for their study abroad.