The 2022 SJTU SDG July Camp has been well-received among participating students and instructors. Ninety-two percent of the students who filled out our survey have rated their experience above four stars on a five-star scale. Instructors have enjoyed the camp too; as you will see from the 2023 course list, four of the 2022 courses will run again! SJTU has therefore decided to make the COIL (Collaborative Online International Learning) summer school on SDGs an annual event. The next 2023 SJTU SDG July Camp is coming up soon. If you are interested in the United Nations Sustainable Development Goals (SDGs), enjoy meeting peers from around the world and sorting out challenges in an online classroom setting, these courses are just RIGHT for you!
The 2023 SJTU SDG July Camp (June 19 - July 21) will offer 12 interdisciplinary courses focusing on one or more SDGs. U21 (Universitas 21), a global leading research university network, will offer four master classes to all participating students over four weeks of the camp, one in each week, on the themes of sustainability and environmental science.
The program will take place online or in a blended learning format. The majority of the courses will continue to be delivered on Lark/Feishu. A virtual student community will be created on Lark/Feishu for students to engage in cross-cultural sharing.
Students from SJTU partner universities and member universities of U21, Association of Pacific Rim Universities (APRU), Global MOOC and Online Education Alliance (GMA), and the Belt & Road Science and Innovation Network (BRSIN) are welcome to apply and join the courses for free.
These courses are not only interdisciplinary but also encompass a multicultural perspective. Through the program, you will learn more about pressing problems in the world and formulate possible solutions to them. The student-oriented and collaborative learning feature of COIL will enable you to develop international cooperation skills and global competence.
Here is the course list. For more details, please click the web link below.
| | | | |
| --- | --- | --- | --- |
| No. | Course title | Credits | Web link |
| 1 | Green Sustainable Transportation | 1 | |
| 2 | Ecosystem Restoration and Sustainable Development | 2 | |
| 3 | Green Shipping and Marine Renewable Energy | 2 | |
| 4 | Sustainable Ocean Intelligent Autonomous Monitoring | 2 | |
| 5 | Low-carbon Buildings and Cities | 2 | |
| 6 | Traditional Medicine and UN Sustainable Development Goals | 2 | |
| 7 | Corporate Governance and ESG/SDG | 2 | |
| 8 | Gender in Development and Education | 2 | |
| 9 | Poverty & Mental Health | 2 | |
| 10 | Electrochemical Energy Storage | 2 | |
| 11 | The Urban Management for Port Cities in the 19th and 20th Centuries | 2 | |
| 12 | Net Zero-Carbon Fuels | 2 | |
To apply, please scan the QR code or click on https://wj.sjtu.edu.cn/q/wyAfAmh9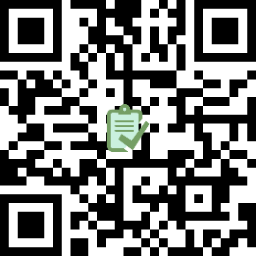 Contact Person:
Martina Pittius
Email: globalsjtu@sjtu.edu.cn