Beijing, September 6th — Academician Zhang Jie, Director of the Tsung-Dao Lee Institute (TDLI), led a delegation on a strategic visit to the Nordic Institute for Theoretical Physics (NORDITA), a recognized hub for advanced theoretical physics research.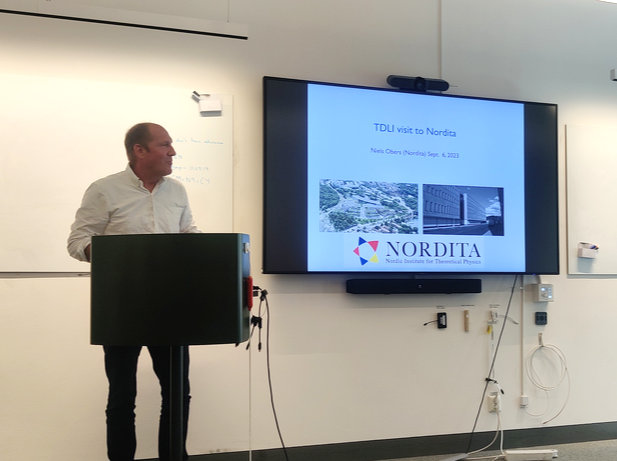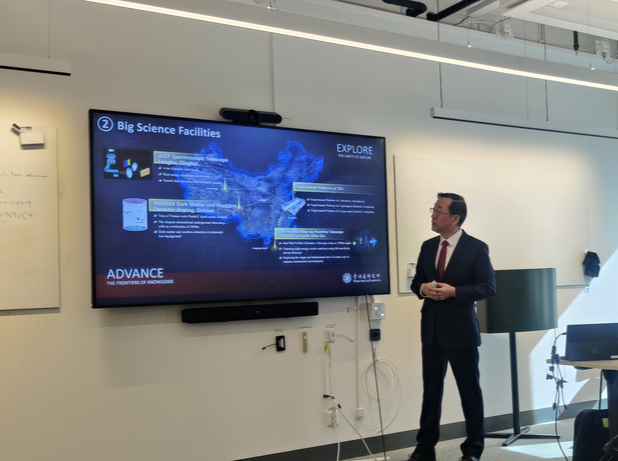 Image: TDLI Director Zhang Jie and NORDITA's Director Niels Ober in the symposium.
During the meeting, Director Zhang and NORDITA's Director, Niels Ober, introduced their respective institutions, emphasizing institutional development, research focus areas, core competencies, and organizational structures. Deliberations extended to operational frameworks and academic activities.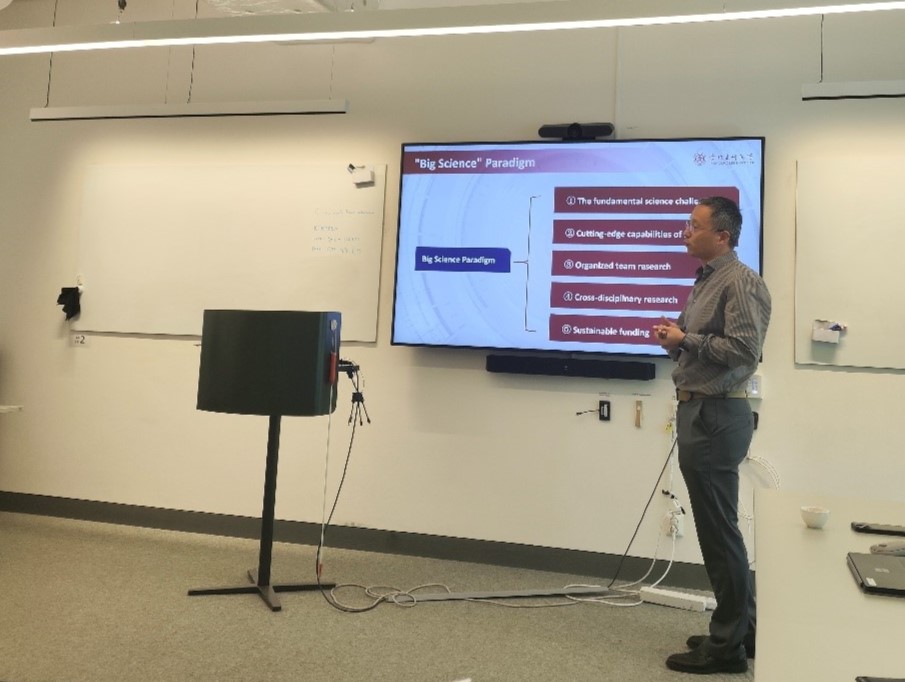 Image: Deputy Director Liu Jianglai in the symposium.
Deputy Director Liu Jianglai presented TDLI's research focus and a 15-year research development plan. Engaging discussions among senior and junior scholars ensued, exploring potential interdisciplinary research collaborations.
The meeting concluded with an agreement to expand existing collaboration. Both parties outlined prospects for comprehensive exchanges, covering students, postdoctoral researchers, and scholars, as well as joint academic activities and conferences.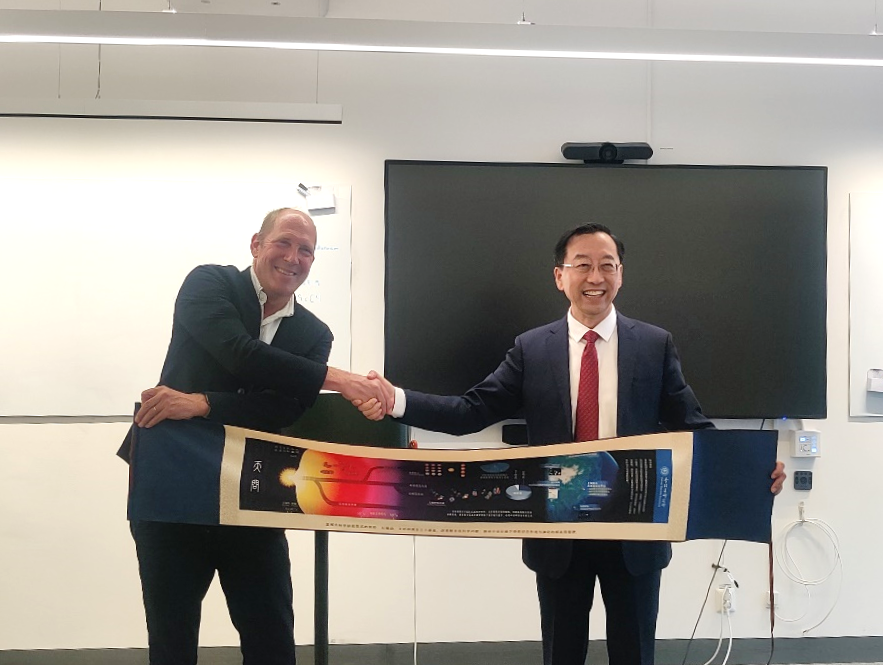 Image: Director Niels Ober and TDLI Director Zhang Jie
NORDITA, dedicated to pioneering theoretical physics across multiple domains, including particle physics, astrophysics, condensed matter physics, and biophysics, now forms a strategic partnership with TDLI. This visit signifies a new phase in international scientific and academic collaboration, aligning with TDLI's global alliance of basic research institutions initiative.
The delegation also visited the Niels Bohr Institute in Denmark, the Royal Institute of Technology in Sweden, and Stockholm University, enriching international scientific cooperation and exchange.