On May 20, 2023, Shanghai Jiao Tong University and University College London renewed their joint seed fund programme, with the aim of further nurturing and strengthening the strategic partnership between the two universities.
The joint seed fund initiative continues the universities' commitment to supporting collaborative research projects that relate to the United Nation's sustainable development goals (SDGs) for the twenty-first century. Under this strategic research funding initiative, each institution agrees to allocate up to 500,000 RMB (55,000 GBP) to sustain the million-dollar programme.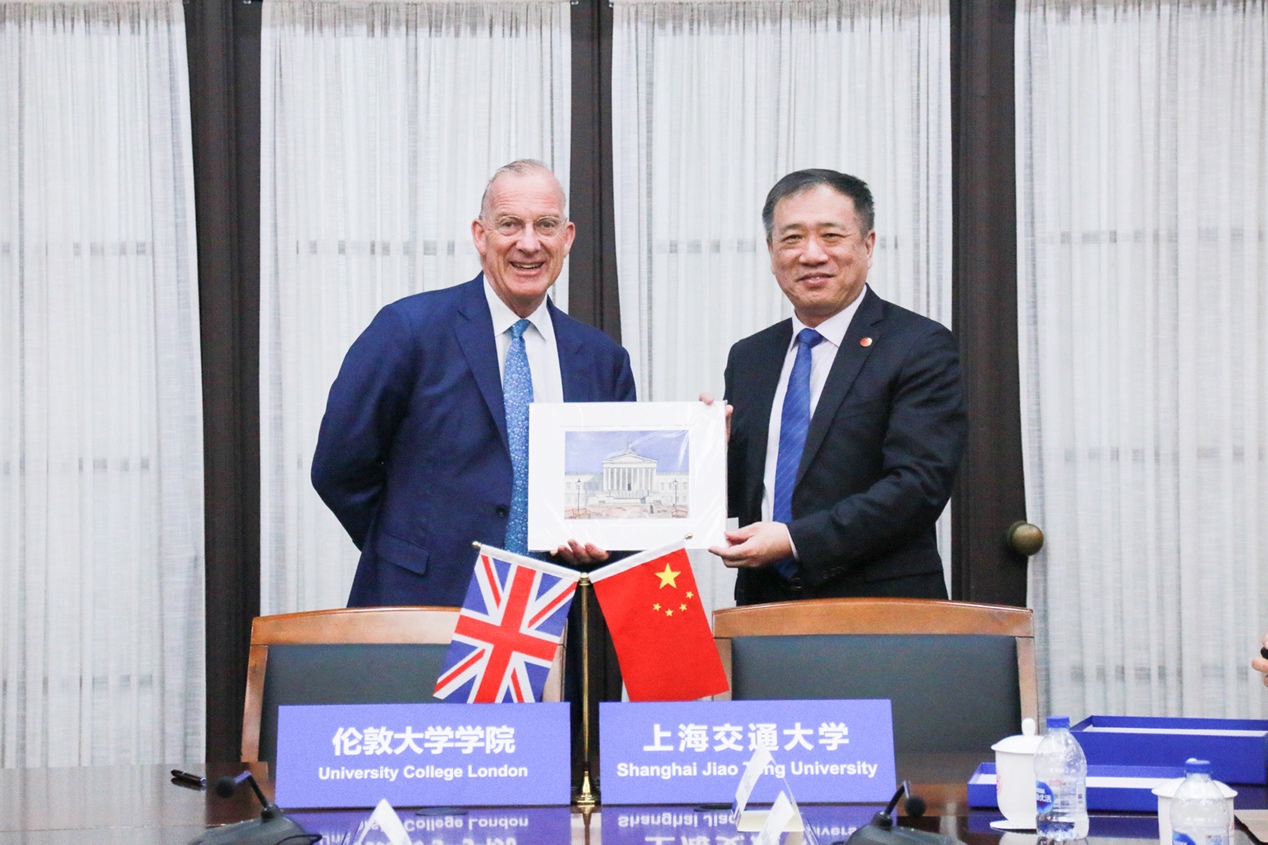 The renewal of the research alliance between SJTU and UCL is emblematic of the unfaltering relationship between the two prestigious universities. In the words of the UCL Vice-Chancellor, Michael Spence, the long-term partnership between UCL and SJTU is one of UCL's 'priority partnerships' around the world. In his view, these 'particular relationships' reaffirm the 'friendships between leaders, teachers, researchers and professional staff', and form the foundational building blocks of institutional collaborations.
In addition, the strategic partnership between SJTU and UCL is informed by a shared strategic vision, by the two institution's solutions-oriented approach to research and education. As indicated by both Yang Zhenbin, the General Secretary of the CPC SJTU Committee, and Michael Spence, the two universities are committed to nurturing and strengthening their partnership to collectively address the global issue of climate change.
General Secretary Yang also expressed his gratitude to UCL for resolutely resisting the prevailing trend of American and European decoupling from China. He noted that the challenges posed by the pandemic over the past three years actually inspired SJTU and UCL to work even more closely on finding solutions to the world's problems.
Universities have a responsibility to ensure that their work benefits the most destitute and disenfranchised populations in the world. As is often the case today, such work is best achieved through mutual trust and international collaboration. This spirit of cooperation is perhaps best described by Dr Spence, who reaffirmed UCL's commitment to taking its relationships with China 'further and deeper', while expressing his delight in 'seeing the strong commitment' from the university's Chinese partners to maintaining a transparent and constructive relationship.